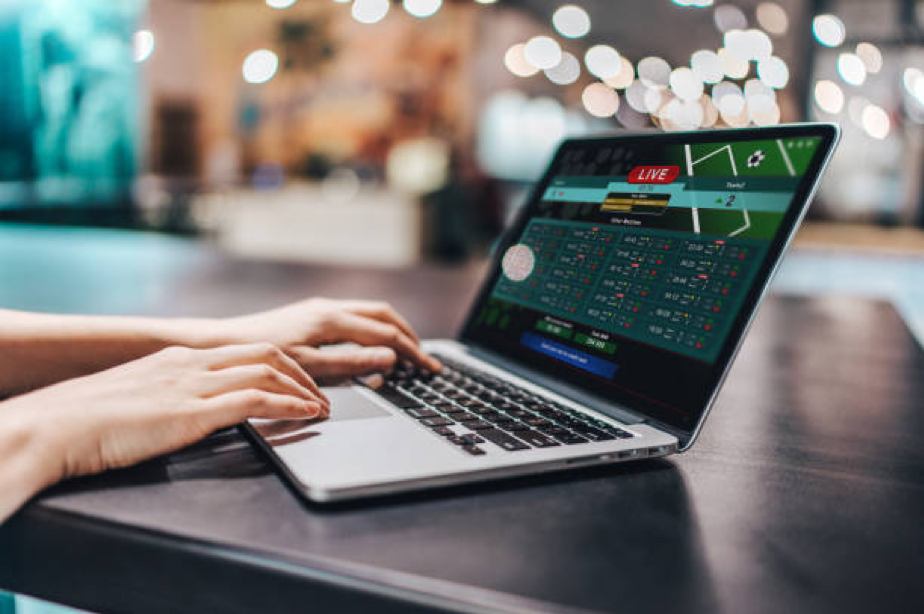 The concept is far from new. Fantasy sports games have been around since after the second World War, with the first ever recorded public fantasy competition being a golf tournament in Oakland, California in the late part of the 1950's.
Fast forward to today where fantasy sports leagues and competitions are part of a multi-billion dollar wagering industry and the number of Australians getting interested in fantasy golf betting is steadily on the rise.
Considered a form of gambling, fantasy sports are completely legal in Australia and Daily Fantasy Sports (DFS) has been in existence in the country since early 2015 and is a great way for any avid sports fans to stay engaged with the action. Any money won or a Green Screen is just icing on the cake…
The interest in fantasy sports betting has also given rise to DFS podcasts, providing listeners with weekly advice, insight, and tips on how to be an effective fantasy sports player. If you're a rookie in the world of virtual sports betting, read on to find out what's our preferred (golf) DFS podcast here at Golf Business Australia and how it can add excitement to your golf viewing.
So what is fantasy golf?
Although there are many different formats and ways to play fantasy golf, the basic concept is the same across most leagues. Players create their own line-up of real professional golf players from a specific league. Your team will earn you points depending on their performance in tournaments which are played in a daily or weekly format.
The largest provider of daily fantasy sports offering fantasy golf in Australia is Unibet. The site has gameplay on all the Majors, as well as markets on other big golf team tournaments like the Ryder Cup, the President's Cup and the Solheim Cup. Draftstars and DraftKings are the biggest sites globally and are other go-to site for Aussie fantasy golf fans as well.
Success on golf DFS is the product of doing your homework. To increase the odds of winning, players must stay involved with the sport and create viable strategies before reaping any rewards online. A popular way to stay ahead of the game is by comparing the odds at different sportsbooks each week. But, there is another, more entertaining way to gage the favourites. If you are looking to increase your chances of backing golf winners on a regular basis, you will have to listen to the experts in the field and tune in to any of the dedicated DFS podcast around.
These types of podcasts have increased in popularity and production quality over the past decade to become a primary source of information for golf betting and DFS enthusiasts. One of the fastest growing podcasts in this category (and GBA's #1 golf entertainment podcast) is Tour Junkies – a top PGA Tour betting and DFS show starring American duo David Barnett and Pat Perry.
Tour Junkies
The Tour Junkies Podcast strives to deliver informative and entertaining PGA Tour golf content every week with research, analytics and other funny sh-crap to make your listening experience enjoyable while improving your performance in PGA Daily Fantasy Sports.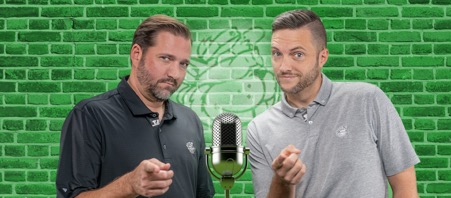 The two hosts both love playing golf, watching golf, talking golf and are dedicated to provide their fellow golf junkies with the best tips to help listeners with all forms of fantasy golf and golf betting. Each week they study hard and commit to the research to provide solid content to their fan base. They preview every PGA Tour event with stats, analysis, picks, player interviews, caddie interviews and more.
Unlike other PGA DFS podcasts who receive funding from betting companies, Tour Junkie's recognise that the majority of listeners are not professionals but casual players that love it because they love the sport and having fun!
If you're looking to start betting on fantasy golf, giving these guys a listen is a must. They won't always be right, but they will be passionate and hugely entertaining for anyone interesting in the game of golf. So grab your earbuds (or wireless headphones if you're really cool) and tune in to their weekly tournament previews.
Engage, but responsibly
Alternative forms of playing, viewing, and enjoying golf are here to stay, not to threaten golfs integrity but to keep the sport alive. By introducing new technology and alternative sources of news and information, the industry is able to cast a wider net capturing the unconventional golf customer.
If you, just like Golf Business Australia, love everything golf and are always looking for more ways to engage with the sports and other fans, fantasy golf betting and DFS podcasts might be worth looking into. It's a great way for Australian fans to get introduced or stay connected with the sport virtually, especially as we're often asleep when the action is live.
While fantasy golf can become a fun and profitable pastime, at GBA we do take gambling seriously and advice all DFS fans to bet responsibly. We believe that gambling should always be an enjoyable leisure activity.