Our Services
Golf Business Australia, Insurance & Finance the fair-way.
Welcome to Golf Business Australia, Australia's premium provider of Insurance & Finance for the golf industry
& the community who support it.
GOLF INSURANCE
General Insurance

We've got you covered from tee to green with Australia's most dynamic & competitive golf industry insurance.

Event Cancellation Insurance

Don't let weather events ruin your perfect day on the golf course. Plan for the unexpected with GBA.

Life & Income Protection Insurance

Specialist advice addressing financial impact when the unexpected threatens your, your families or businesses financial security.
GOLF FINANCE
Membership Fee Funding

Focus on your game not your bank balance with our unrivalled monthly golf membership fee funding for Australian golfers.

Equipment Finance

Keeping your golf business on course with ultra-competitive plant & equipment finance.

Insurance Premium Funding

Industry low insurance premium funding for golf businesses.

Business Finance

Start your round or make the turn with GBA's business finance. We'll navigate the path of commercial lending for you so you can get on with business.
Golf Technology
Are you a Golf Technology Business?
We've designed specialist insurance & finance solutions just for you.
Golf is evolving, don't get left behind.
Start a conversation
Australia's premium provider of Golf Insurance & Financial Services
With a focus on providing bespoke financial products, GBA's priority is to assist you achieve stability & success in YOUR golf business.

The golf facility you manage, the golf product you sell, the golf service you provide!

We understand your passion & want to help you accomplish YOUR goals with the confidence that during times of uncertainty financial security is guaranteed.



Golf Business Australia is an Official Licensee of The PGA of Australia.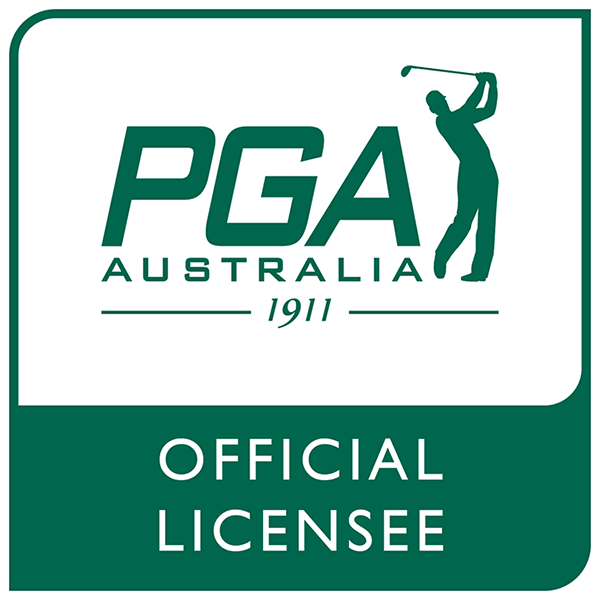 LET'S CONNECT
network with us
Join the golf conversation and find us on our social platforms.
Golf is our passion and we know it's yours too.
"INSURANCE AND FINANCE THE FAIR-WAY"
STAY IN THE GAME
Key Statistics
The Australian golf community is a large and diverse one covering every corner of the country. Here's a look at the numbers that make up our domestic golfing landscape.
Our Clients
Golf Business Australia has worked with a number of clients from all facets of the Australian golfing industry to develop a strategic insurance solution to suit their financial position and goals.
The dedicated staff at Golf Business Australia have demonstrated, year on year, a thorough understanding of our clubs insurance needs. In today's challenges faced by golf facilities we take confidence from the fact our insurance & finance are constantly monitored by experienced people we can trust.

Balgowlah Golf Club - Sydney, NSW

After close review of our expiring insurance program we made the decision to join Golf Business Australia who proved to be both premium & cover competitive. Encouraged by their professional & personable service we look forward to working together with them for the betterment of our club

Boomerang Golf Club - Sydney NSW

Golf Business Australia has demonstrated the highest of quality when examining & advising on the insurance requirements of our club. Without reluctance
I recommend their services to any golf business seeking knowledgeable, transparent & price conscientious insurance advice.

Broken Hill Golf Club - NSW

Insurance is often time consuming & confusing. The appointment of Golf Business Australia has proven to be the complete solution to our insurance ambiguity & allowed us to concentrate on the betterment of our club for its members. With limitless risks present in our industry we take confidence from the fact Golf Business Australia have us covered.

Mollymook Golf Club - NSW

The team at Golf Business Australia have always provided excellent service, competitive rates & above all, uncompromising cover. Staff are always friendly and their knowledge of the golf insurance market makes renewal time painless. We would recommend them to any prospective client.

Palm Beach Golf Club - Sydney NSW

Last year our club was affected by severe storm events that caused significant property & course damage. Golf Business Australia professionally managed the entire process whilst we were able to continue with our operations. I have no hesitation in recommending Golf Business Australia to my industry peers.

Mona Vale Golf Club - Sydney NSW
Contact us
We would love to talk to you about your insurance & finance needs, however big or small. Call one of our dedicated professionals today or fill out the form below and we'll be in touch to start your journey soon.
Our Address
20 Bowling Green Ln
Avalon Beach
NSW 2107