Needless to say, since coronavirus entered the world scene in early 2020 things have had to change. This includes golf. The way we play it, and the way we spectate it.
It's only a few months ago stringent Covid-19 restrictions forced professional golf tournaments around the world on hiatus indefinitely. Gratefully, although a pandemic-shuffled tour schedule, the year's first and only PGA major has ushered back the sport in a major way.
There were no spectators present at TPC Harding Park last week, but the millions who watched on TV and through live streaming had a bittersweet taste of what the future of the sport may look like.
Social distancing rules
Viruses are a fiddly thing. They spread like wildfire and are tough to protect against.
Restrictions have been needed to contain the spread. This has cause upheaval in our ordinary lives and we have had to pivot around the way we normally do things. The phrase "social distancing" has forever made its way into our day-to-day vocabulary.
The restrictions on public gatherings, to ensure social distancing, have caused major disturbance across this year's Tour's schedule. The constraints forced officials to cancel July's British Open and to shift the PGA Championship from May to August. The US Open was also shuffled from June to September and the Masters from April to November.
And even though Australia has now been able to ease most of these restrictions (Victoria excluded) there are still many factors at play before we get back to our regular calendar of major public events.
The vast majority of the industry agrees that if golf, or any sport for the matter, can carry on during this pandemic, it will be without fans.
Also read: Is The Digital Scorecard Revolution Here To Stay?
Silence, please
The 102nd PGA Championship played on the weekend (August 6-9), taken out by Collin Morikawa, was not only viewed as a triumph for him, but for the PGA of America and sports fans everywhere. While Covid-19 still lingers, this championship was a major step toward normalcy. For players and for viewers.
There may not have been any spectators, but the millions who watched from a safe distance on TV and through live streaming were still able to watch Morikawa hit one of the greatest shots in the history of golf.
And it was a product of what tournament officials and the Tour have been planning for – a TV-only sport and a fundamentally different product to what we're used to.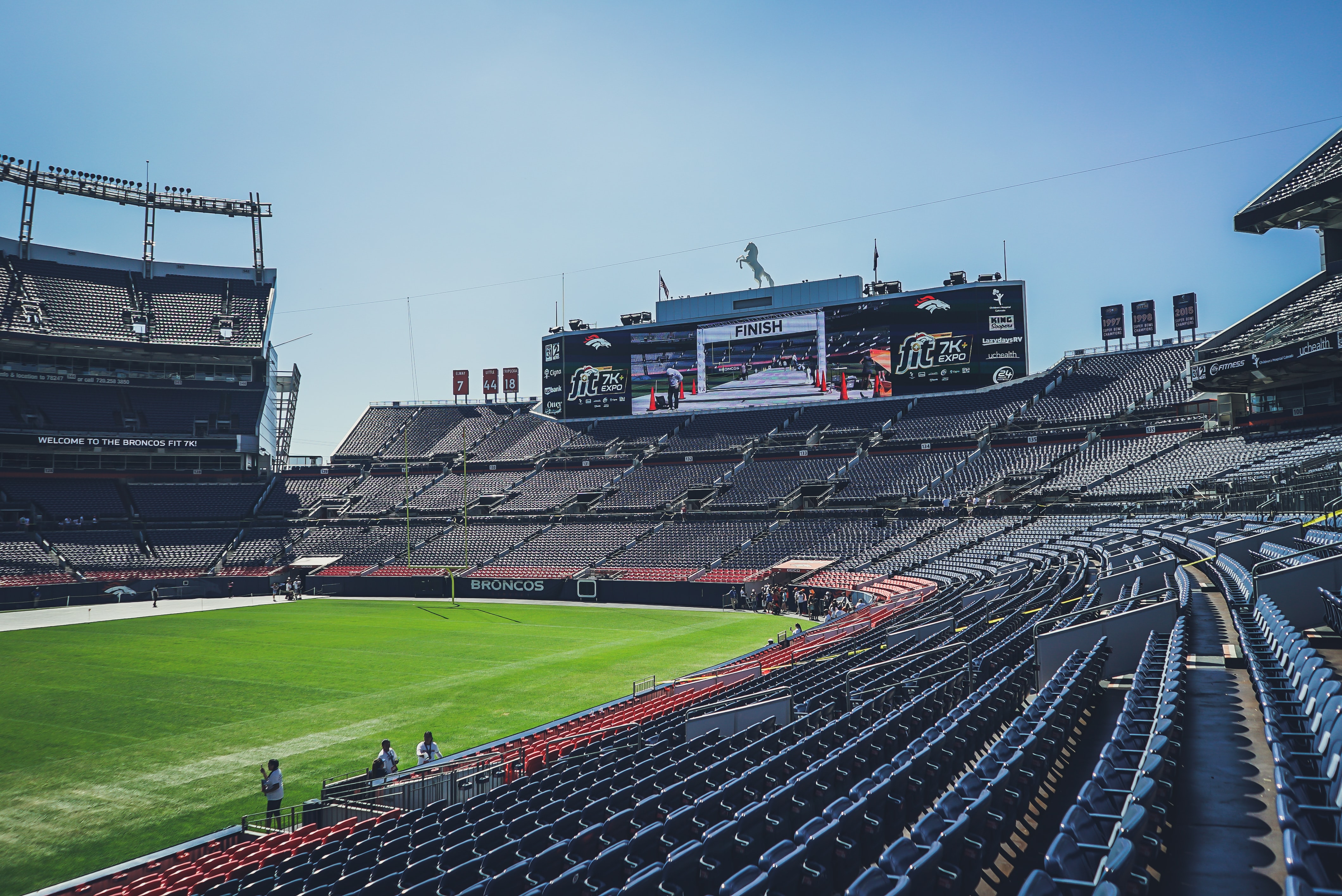 The lack of crowd noise has forced broadcasts to get creative, in golf as well as other sporting events. For instance, Germany's top football league the Bundesliga has a sound engineer pipe 'fake' crowd noise into the broadcast to create atmosphere for players and spectators. The AFL has had similar effects in discussion.
In golf some broadcasters have filled the audio void with mic'd up players during their rounds as well as "confession cams" where players can answer a question mid-round.
The results have been mixed, according to Golf Digest.
Also read: 105th Australian Open has been postponed to 2021
How will the new format impact players?
Some pros have been anticipating an atmosphere like they had in college, with no fans and a lack of energy the crowd usually brings.
"That will be really weird," said Erik van Rooyen ahead of the PGA Championship on the weekend. "I haven't played a million majors yet, so I'm still always in awe of the crowds and the atmosphere. Will be very strange to not have that [at Harding Park], and I'm not sure it will really have that major feel."
"You miss the positivity, the energy," said Martin Kaymer, whose round of 4-under 66 put him within one of the lead after the morning action Thursday. "But you have to create it somehow yourself."
While the absence of spectators and the presence of masks and hand sanitizers has a new and uncomfortable feel for many, other just wants to get on with the game.
"I've played in tournaments where there's nobody around so it's kind of normal for me," said Jeff Hart, one of the 20 club pros in the field last week.
"It's just different," Tiger Woods said. "That's probably the only way to say it. This is what we're going to have to get used to in the near future, and for probably for a while."
"Maybe [it's] a little easier, if anything, just because you're not worrying about crowd noise, or telling someone to be quiet, or moving in your guy's swing. There's none of that, for the time being. But other than that, I haven't noticed a huge difference in my job or our routine."
Sports around the world
As various sports leagues and tournaments around the world are now slowly making a come back, the way forward isn't crystal clear.
In America, the NBA and Major League Baseball plans to resume will initially not include fans in the stands and the NFL and college football are still wrestling with whether their seasons this fall can include fans in attendance.
But some sports and organisers seem to be moving quicker than others. NASCAR's top series has already held 10 races over the past month. The All-Star Race on July 15, moved to Bristol, Tenn., from Charlotte Motor Speedway, allowed up to 30,000 in the stands.
How could it possibly be safe, you might ask?
"It's not that hard," said Charlotte Motor Speedway executive vice president Greg Walter. He is convinced that sports can proceed although in a vastly different manner. "We are over-thinking it. It's common sense. It's attention to detail. But it's really not that hard."
Every procedure — from how fans enter and leave a venue or arena, to where they sit, to how they get tickets or get food and beverages — must be reviewed and pivoted, according to Walter.
He believes the hardest part will be satisfying fans' concerns about catching the virus, and showing commitment to putting measures in place to protect people from getting sick.
If we want sports to return, and if we want life to return to some sense of normalcy, we have to accept that things will have to be done differently, and that it is the new normal.
Event organisers will have to make sure soap dispensers don't run empty and that people are wearing face mask and keeping the distance.
Other changes will be more complicated.
How are we going to avoid making hundred or thousands of people waiting on public transport after the event? How are we going to avoid hour-long delays at entry when having to temperature-check patrons entering the premises? And how are we going to manage the contact tracing and distancing requirements, all while keeping evenst running on schedule?
These types of scenarios may not seem to have a practical solution right now. But, these are questions which we need answers to in order for the sports to return again.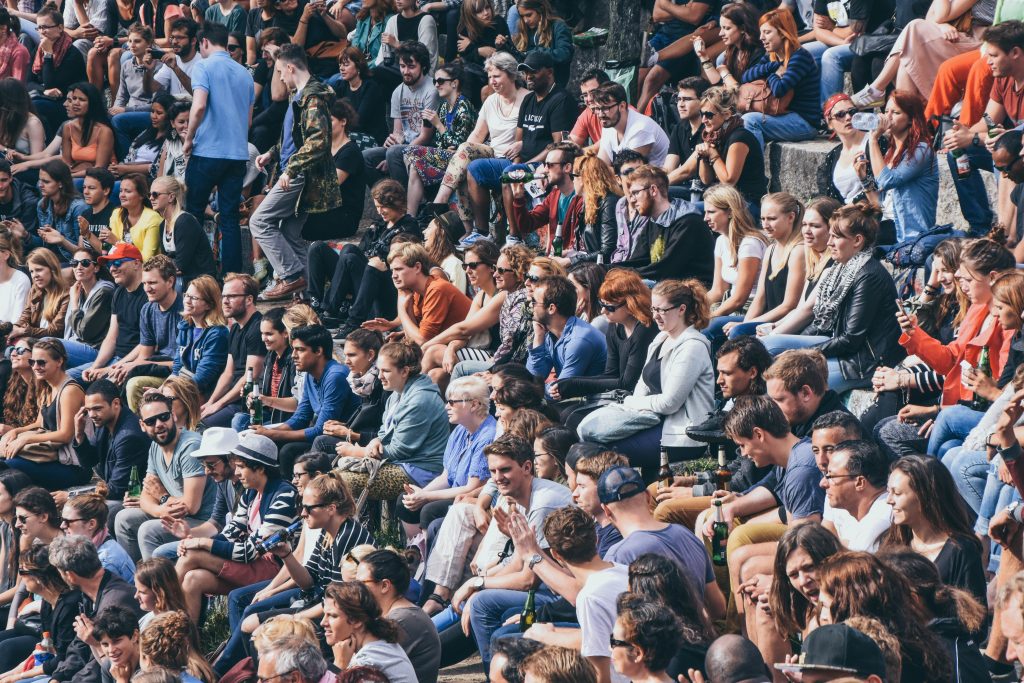 What about Ryder Cup?
Just as the industry agrees that spectators must not be present during some major events during the pandemic, the industry also agrees that some events might not suit a crowd-less format.
Players and organisers alike has understood that holding a Ryder Cup without spectators would remove one of the central elements of the competition.
"It goes without saying, really, that we're hopeful that we can do it with fans, but that remains to be seen," PGA of America Seth Waugh told Golf Digest.
"If we can't have fans, I think we have to kind of go back to the drawing board and talk about it at length. The Ryder Cup is unique. I mean, every event needs fans and every major needs fans. But certainly our event or the Masters would not be the same. The Ryder Cup is all about the fans."
The organisers have considered all options, including playing with a limited attendance, but the event's stakeholders and some players agrees, a crowd-less format would dilute the magic of the occasion.
"The players are the ones that make the Ryder Cup," said Rory McIlroy. "If they are not on board with it and don't want to play then there is no Ryder Cup. "I see it being pushed back until 2021 and, honestly, I think that will be the right call."
The full ramifications of crowd restrictions may yet to be fully evaluated, for players, and viewers. But last week should still be viewed a major step forward in the sport's future viability and give some hope for the year's remaining events.
Hopefully, when people look back on the first major golf championship after the Covid-19 restrictions eased, they will remember people's, player's and organiser's tenacity in keeping the game on it's feet, crowd or no crowd.
---
Covid-19 impacted golf events:
The Masters at Augusta National Golf Club has been rescheduled for Nov. 12-15 from April 9-12.
The U.S. Open at Winged Foot Golf Club, Mamaroneck, New York, is rescheduled to Sept. 17-20 from June 8-21.
The Ladies Professional Golf Association (LPGA) has cancelled the Dow Great Lakes Bay Invitational from July 15-18 due to the pandemic.
The Women's PGA Championship has been postponed from late June to Oct. 8-11.
The Australian PGA Championship will take place at the Royal Queensland Golf Club from Dec. 3-6.
Golf's Asian Tour said it is planning to resume its 2020 season in September with the Shinhan Donghae Open in South Korea.