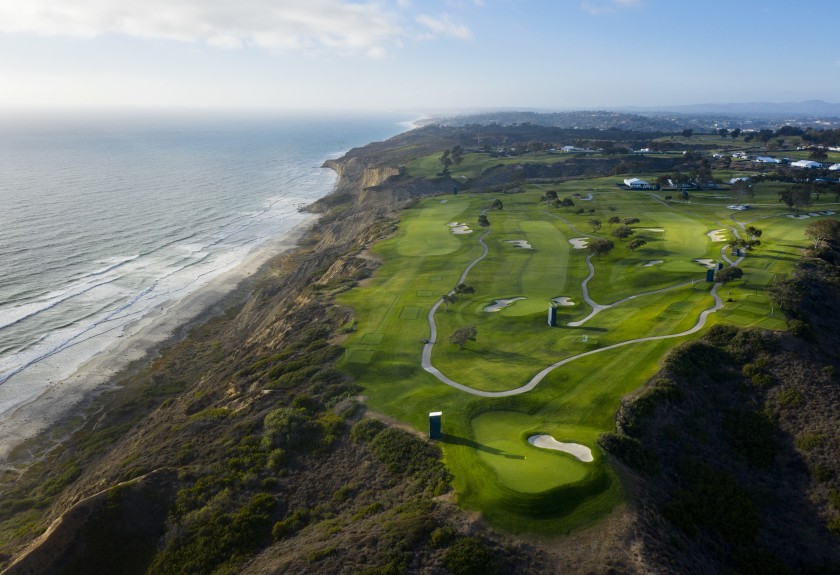 "Golf is a good walk spoiled" is a saying many of us are familiar with, maybe even a little too familiar? Golf has never been portraited as easy game to play, and some courses are designs to get the better of us. Though most seasoned players are up for a bit of a challenge along their "walk", there are some courses even the pros are struggling to break par at.
If you are ever interested in pitting your skills against the diabolical genius of a course designer and the elements, we have complied a list of some of the most difficult and dangerous golf courses around the world.
We dare you to play them!
10. Quail Hollow Club — North Carolina, US
Consistently one of the toughest courses on the PGA TOUR during the Wells Fargo Championship, Quail Hollow is notorious for its challenges and especially hole #16.
This is where the three-hole closing stretch dubbed "The Green Mile" begins – a stretch where all holes are design for players to hit the ball in the water as the greens are surrounded by both a lake and a creek.
The course is rated 77.2 by the USGA and has a bogey rating of 104.6 – A score an average player would be happy to score on any day.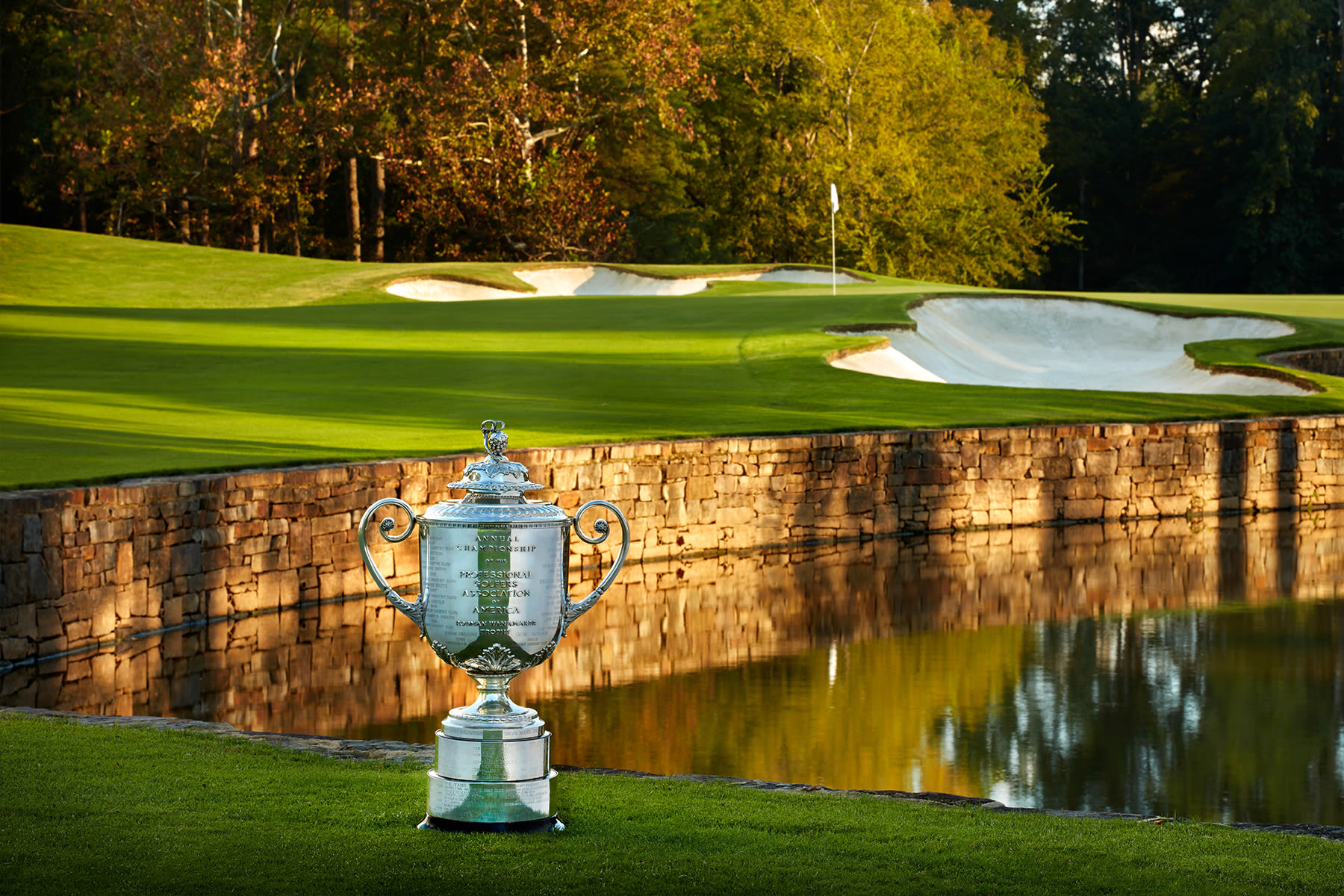 Photo credit: pga of america
9. Cape Kidnappers - Hawke's Bay, New Zealand
This golf course, siting at the end of an 8 kilometres peninsula which projects into the Pacific Ocean, is not only extremely difficult to play, it's also very dangerous to the unwary. Set on 183-meter high cliffs, players run the risk of plunging straight into the water if slipping of the edge on some of the fairways.
Course designer Tom Doak hascreated holes completely exposed to the winds from the Pacific Ocean, so keeping the ball on course is a challenge in itself. The back nine is the real cruncher, though stunningly beautiful with narrow strips of fairway running between cliffs with the ocean as a backdrop.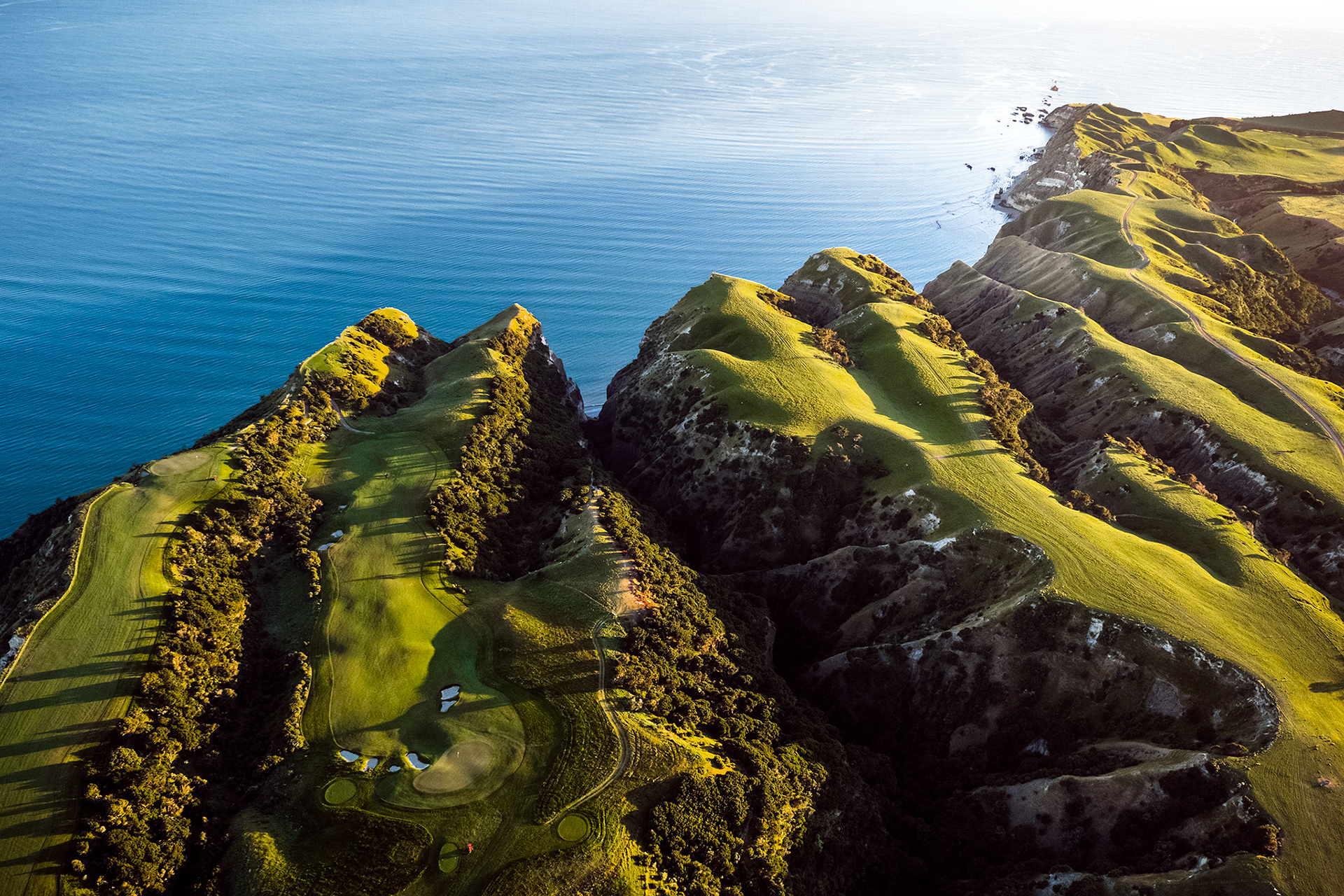 Photo Credit: www.behance.net
8. Palm Course Saujana Golf Club  — Kuala Lumpur, Malaysia
There is a reason this course has been given the nickname "The Cobra". One of its holes, the 172-yards Par 3 second hole, is rated the most difficult hole in Malaysia. It's the country's best known and most celebrated championship course and have tried and tested many of the world's best at its many Malaysian Opens.
Not short of hazards, the course offers up water and sand bunkers in abundance, just getting to the green is a struggle. But what the Cobra is really known for is its heavily undulating putting surfaces which has been dubbed the hardest to putt on in the world by many. Is your putting game up to scratch?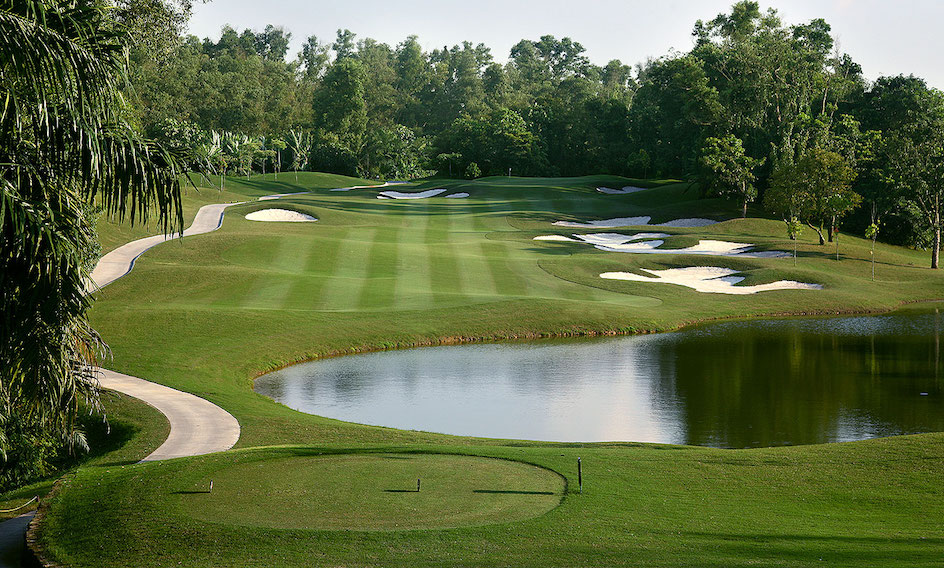 Photo Credit: www.thegolfasia.com
7. Augusta National Golf Club — Georgia, US
Some might say that the toughest challenges in playing at Augusta National, is to actually get a chance to play. For non-members, it's a near impossible task! For the chosen few, this robust course offers up towering pines, dramatic elevation changes and broad fairways, and is arguable America's most beloved course. But just how tough is it?
While the course isn't officially graded by the USGA, they calculated an unofficial difficulty score of the greens with a total score of 148, compared with a figure of 72 for all U.S. courses. With the highest difficulty score in the country, it's safe to assume the greens are indeed tough even to the best putters.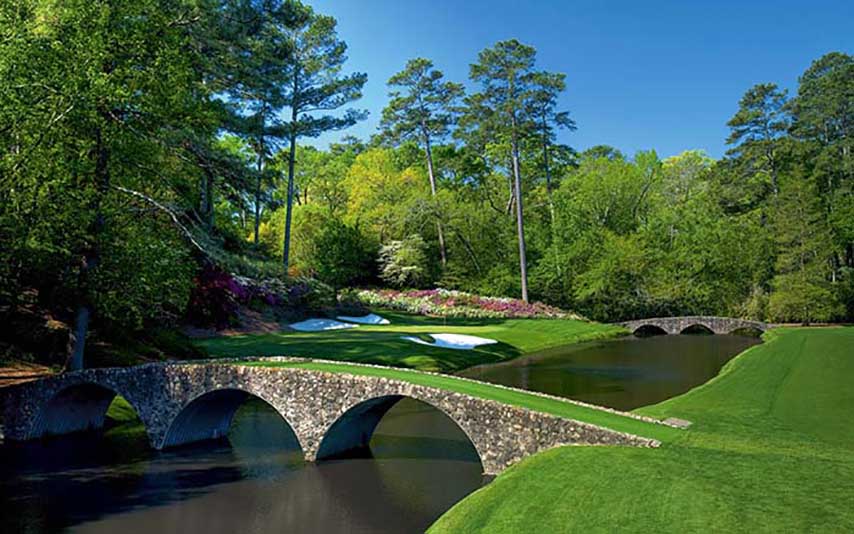 Photo Credit: www.andaluciagolf.com
6. Jade Dragon Snow Mountain Golf Club  —  Lijiang, Yunnan, China
The only existing course in Asia's snow-mountains and marketed as the world's longest course at 8,548 yards, Jade Dragon Snow Mountain has earned a place in Guinness Book of World Record. The course includes a 711-yard par-five, a 525-yard par-four and a 270-yard par-three.
Located at an altitude of over 10,000 feet in the Himalayas, even the most season golfer will be affected by the much thinner air, making it much harder to predict the ball projection. It's estimated the ball can travel up to 20 per cent further up here than on a traditional course.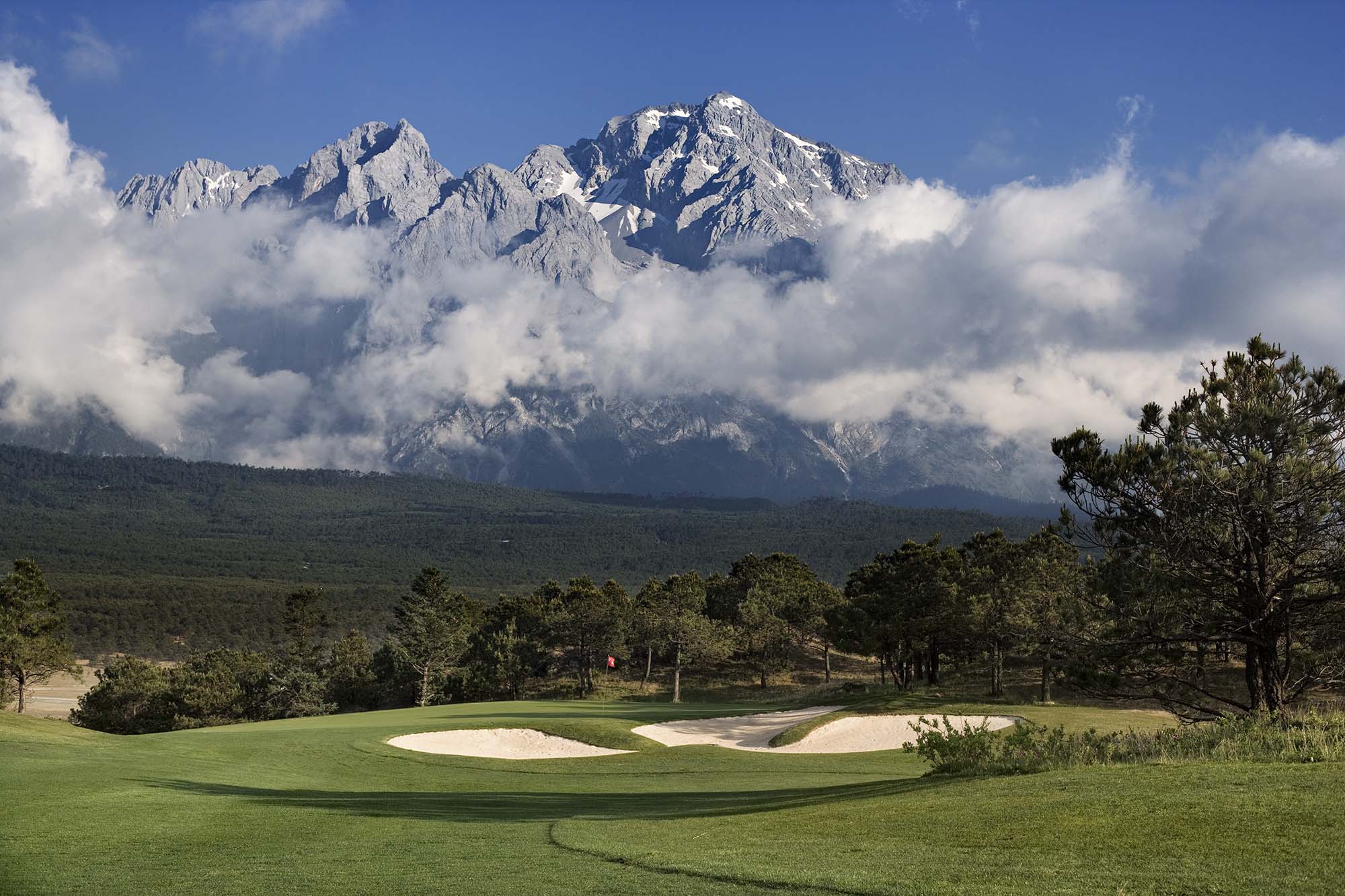 Photo Credit: www.nelsonhaworth.com
5. The Ocean Course At Kiawah Island Golf Resort - South Carolina, US
Designed by Pete Dye and his wife, this course is so challenging that during the Ryder Cup in 1991, even the top tournament pros including Nick Faldo, were finishing holes with double-bogeys.
The course can be played at over 7,900 yards from the back tees and offers up a steady stream of traitorous hazards including huge sand dunes, thorny marshes, fiendish pot bunkers and super slick greens. The course is continuously topping lists as one of the most punishing courses in the world by both Golf Digest and CNN.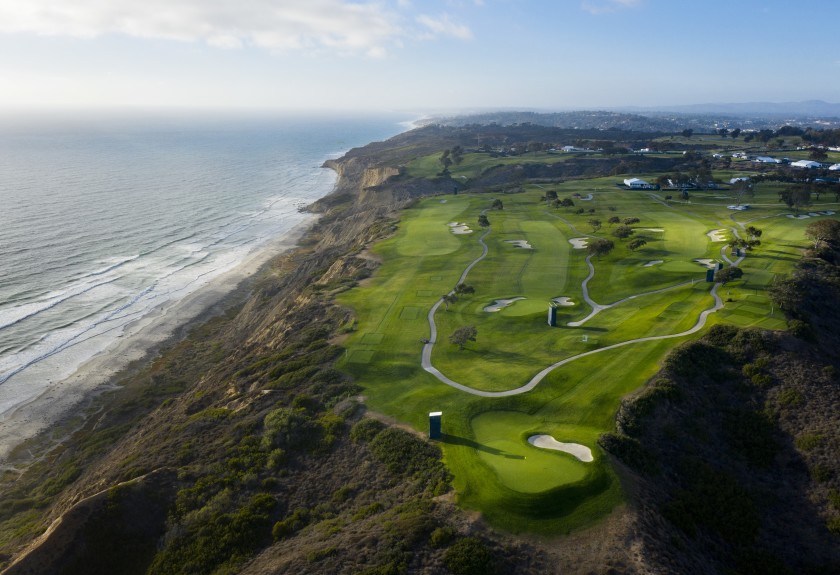 Photo Credit: www.golfpass.com
4. The Dubsdread Course At Cog Hill Golf & Country Club — Illinois, US
If you find yourself just outside of Chicago and are looking for yet another difficulty test of golf, Cog Hills' fourth course the Dubsdread (aka No. 4) should do the trick. The USGA has rated the course a score of a remarkable 97 due to its "deep bunkers, tricky sight lines and unforgiving roughs".
The course has been described as a quite sadistic round of golf and "a combination of pleasure and pain." Oh yeah, Dubsdread derives its name from the intent of instilling dread in "dubs," or novice golfers…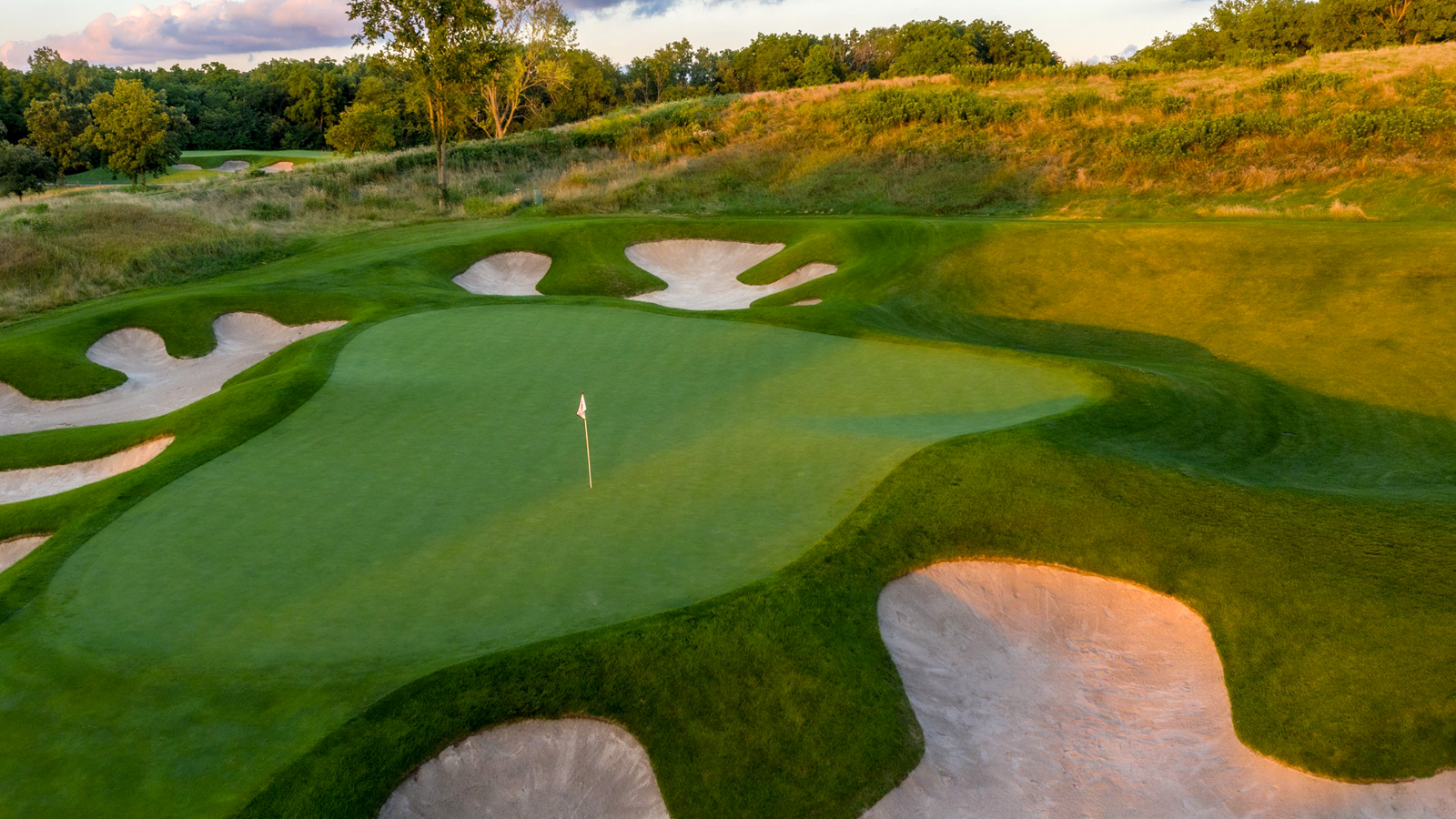 Photo Credit: www.pga.com
3. Carnoustie Golf Links - Dundee, Scotland
You know when the pros are crying, the course is tough! This course famously brought Sergio Garcia to tears after finishing dead last during the 1999 Open Championship. It has been eloquently called "Carnasty" forever after.
The course measures 7,421 yards, par-71 and is riddled with pot bunkers ditches and burns. If you're off your game you can easily get wallowed by any one of the hazards along the way. This is your typical bucket list venue and is rightfully known as 'Golf's Greatest Test' , not only in Scotland and Ireland, but around the world.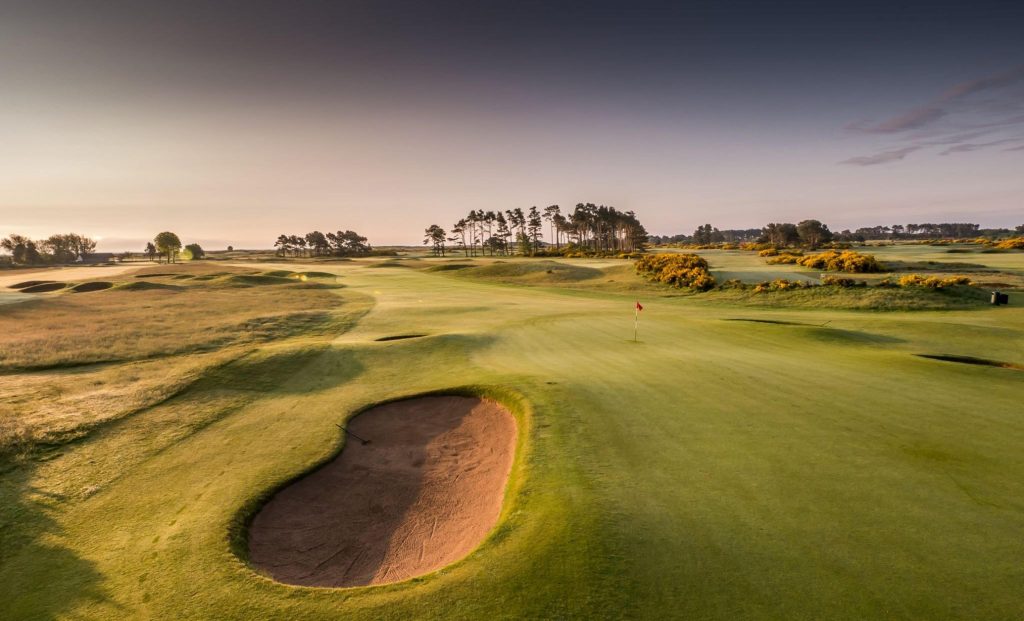 Photo Credit: www.slazengerheritage.com  
2. The South Course At Torrey Pines Golf Course — San Diego, US
Another course set on cliffs, the world-renowned Torrey Pines Golf Course offers up some of the most dramatic ocean views from several of its dreaded holes. Spanning over 7,800 yards from the black tees, this course will test players' physical endurance more than any other course on the PGA Tour.
USGA has provided a 78.8 rating of this par-72 venue, much due to the tight fairways and deep bunkers that many fall victim of when playing Torrey Pines South. The course has hosted both the 2008 and the 2021 U.S. Open Championships.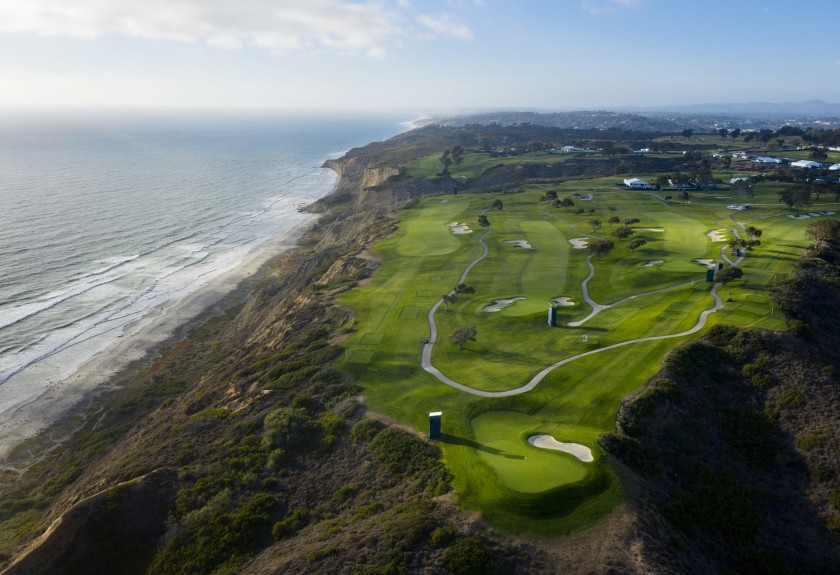 Photo Credit: www.sandiegouniontribune.com
1. The Black Course At Bethpage State Park — New York, US
Drumroll please…the number one toughest course in the word is… Long Island's Bethpage State Park's black course!
And rightfully so. The 7,459 yard long course has a brutal USGA rating of 74.4 from the back tees, with an infamous sign stating: "Warning: The Black Course is an extremely difficult course which we recommend only for highly skilled golfers." It's narrow fairways, tangly rough, plateau greens, and huge sculptured bunkers has dubbed this course one of the best and most challenging layouts the U.S. Open (2002 and 2009) has ever presented.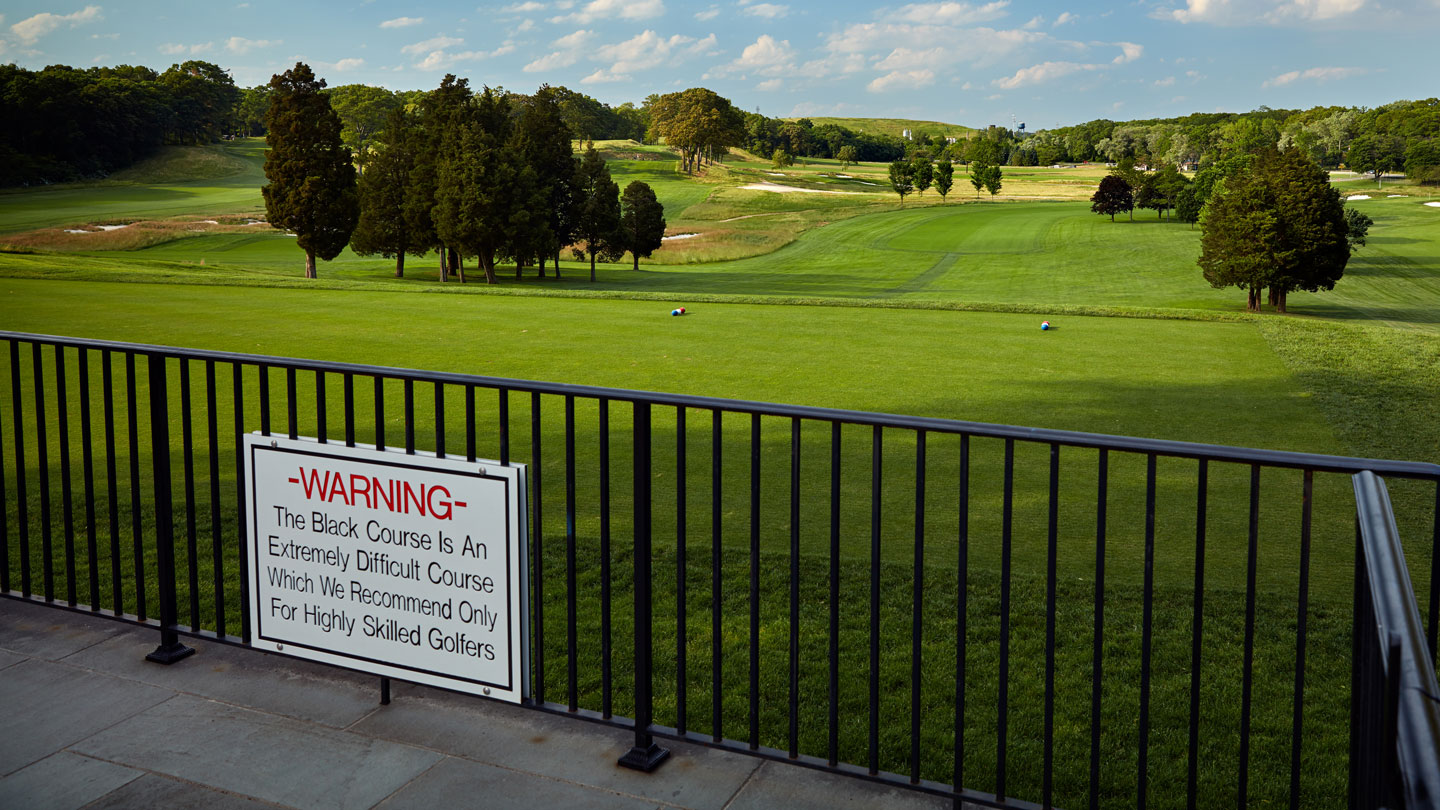 Photo Credit: www.pga.com
If you have played any of these courses, or feel that we forgotten about some other real nutcrackers, than please let us know!
About GBA:
Golf Business Australia (GBA) can assist with your overall insurance strategies and will be there if ever in need. We can customise a plan that works to protect your assets, and revenue, from the unique conditions and threats of your golf business.
We are the fastest growing golf industry insurance and finance provider in the country. Our premium range of golf insurance products aim to offer total golfing peace of mind – whether you are looking for golf insurance for your golf equipment, insurance cover for your buggy or that all important on-course third party liability protection, GBA has got you covered!
Feel free to call Managing Director Daniel Bateup anytime on 1300 852 025 or fill out the form on our website and we'll be in touch to start your insurance review journey soon.