New technology, new business practice
The internet and modern-day technology has profoundly changed the way we make business today, and the golf industry is no different.
Golf clubs and facilities are increasingly more reliant on technology, digital products and third party services to conduct their operations, while collecting and sharing information and data is becoming more computorised. For many golf business, this includes the data your business creates and stores, as well as the information your customers share.
While technology has undeniably improved the way we communicate, transact and compete, it has also created new risks.
Cyber crime in Australia has become growing threat to individual and businesses, as online fraud is becoming an attractive way for criminals to steal information, money or disrupt business.
Socially engineered theft is a trending exposure in Australia and globally. Most breaches are caused by employees opening fraudulent emails that have already made it through existing technology defences. In a period over two years, 2016 to 2017, reports to the ACIC's Australian Cybercrime Online Reporting Network (ACORN) indicated losses of over $20 million due to business email compromise alone.
Managing the risks
The exponential growth of web enabled devices and social media has made us more interconnected, but it has also provided fertile ground for criminal activity. As technology grows, so does the insurance cover needed to protect against any new risks unique to these devices.
There are thousands of adversaries around the world willing to steal information, illegally make profits, and undermine their targets. Malicious is deliberately crafted to exploit known vulnerabilities and take advantage of gaps in cyber defences. This further emphasises the need for cyber protection as part of a business' risk mitigation strategy.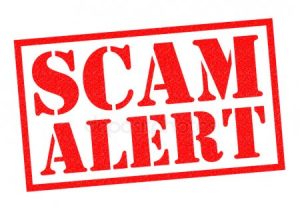 A cyber attack or breach can cause direct financial loss, damage and/or disruption to business operations. It can also give rise to third party liabilities if a negligent or malicious online act results in identify theft, credit card fraud, invasion of privacy or any number of other losses.
Protecting your golf business against losses associated with cyber risk makes good financial sense and should be a key component of your cyber risk mitigation strategy.
Golf Business Australia (GBA) specialises in protecting businesses from cyber risks to every IT facet of their business – hardware, software, networks and employee error.
At GBA, we understand cyber security. Our policies are the result of our extensive cyber risk and insurance expertise, combined with the technology, knowledge and partnerships with experts.
Insurance Options
Recently, a golf industry professional had his online identity stolen, resulting in;
-Individual financial loss (theft of own funds)
-Company financial loss (misappropriation of funds i.e. online purchases)
-Third Party financial loss (false invoices made out to golf industry customers)
-Inability to have an online identity ongoing following the inappropriate use of social media by hackers (i.e. radical extremist posts)
-Reputational damage
A cyber protection policy is part of every successful business's risk management framework, but it's not the first line of defence.
Cyber insurance is designed to protect a business when its IT security, policies and procedures fail to stop an attack. But no amount of risk management can get you out of the sights of a determined cyber attacker.
Golf Business Australia provides comprehensive cover for first-party expenses and third-party liability from unauthorised access and use of data or software in your clients' IT infrastructure.
GBA offers two levels of protection:
Our Cyber Event Protection policy provides comprehensive cover, and gives you the option to extend coverage to contingent business interruption, tangible property as well as cyber theft and telephone phreaking. Cyber 1st Aid does not offer this option
Our Cyber 1st Aid policy provides coverage for losses to your business, including some legal expenses, but does not include liability coverage or defence against third party claims.
Golf Clubs need to be aware of risk and manage it effectively.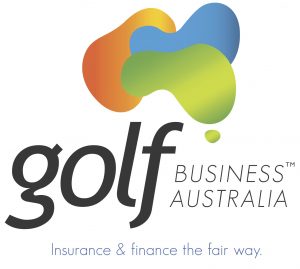 Golf Business Australia is an official partner of Golf NSW and the fastest growing golf industry-specific insurance and finance provider in the country, and with great understanding of the struggle many clubs and golf business are facing in an increasingly more computorised landscape.
Every golf business has a unique risk profile – let Golf Business Australia customise a plan that works to protect your assets, and revenue, from the unique conditions and threats of your golf business.
Our premium range of golf insurance products aim to offer total golfing peace of mind – Whether you are looking for cyber protection, HIO insurance for your event, golf insurance for your golf equipment, insurance cover for your buggy or that all-important on course third party liability protection, GBA has got you covered!
Feel free to call The Golf Insurance Guy Daniel Bateup anytime on 1300 852 025 or fill out the form on our website and get a quote today and we'll be in touch to start your journey soon.