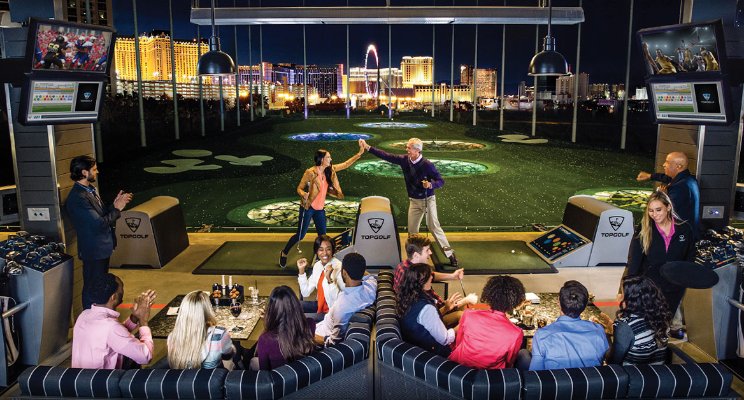 All but 4 months ago I was sitting in a room surrounded by some of the world's most gifted golf business minds discussing the game's global state of play & more acutely its future Down Under.
The Golf Business Forum had generated interest from all walks of the industry with the common goal of growing golf participation & driving positive financial outcomes for Australian golf facilities.
The last thing I expected to see was an emerging disrupter (golf technology) creating a shift from tradition that might just see the game's popularity reach the effervescent Millennials.
X-Golf Australasia's General Manager Ben Styles took the stage as an unassuming yet unapologetic keynote speaker that fired with both barrels aimed at traditionalists "whether you like it or not, we (virtual reality / simulator golf) are here, not to threaten golfs integrity but to keep it relevant for years to come". Ben's message was that by introducing technology to the game we would cast a much wider net capturing the unconventional golf customer, a golfer that as an industry we are only just starting to bear witness now technology has arrived.
Whilst golf in all its glory is the ultimate challenge for many some see the time & costs pressures of our game as a burden. The best part of a day spent away from family, taxing on the hip pocket & in an environment governed by outdated rules & averse to change. Enter technology – simulator golf (xgolf.com.au), golf on battery powered skateboards (golfboard.com.au), instant feedback swing analysis (flightscope.com), drone film & production (fairwayflyovers.com.au) , hybrid indoor/outdoor golf (realiteegolf.com) & arguably golf technology pioneer TopGolf...
All these & more is why Golf Business Australia has concentrated our recent resources on providing insurance & finance solutions to technology focused businesses within the golf industry.
In a first, Golf Business Australia has developed bespoke insurance & finance products for golf businesses rewriting the rules through the utilisation of technology. Our strategy is to provide unrivalled value to trailblazing tech golf businesses as they journey into a market untouched by the golf industry until now.
Do I think alternate forms of golf will ever dethrone the traditional game? No, but diversification is critical for growth of golf participation in Australia & the time for change is nigh.
What are YOUR thoughts? Will the introduction of technology see a rise in golfs popularity with future generations? I'd love to receive your thoughts.
For more on Golf Business Australia's exclusive golf insurance & finance products visit www.golfbusinessaustralia.com.au